Bob Maxey Collision Center
Certified Lincoln Auto Repair Center
16901 Mack Avenue
Detroit, MI 48224
Auto Body Shop Located at Bob Maxey Lincoln
When you chose to purchase a Lincoln vehicle you did so because you desired the performance, safety, technology, comfort and luxury it provided. So when unfortunate circumstances arise, for instance, a fender bender or a more serious collision, Bob Maxey Lincoln wants to make sure that you receive the correct parts to restore your Lincoln right back to the same condition it was prior to the damage.
Lincoln Parts Work as a Unit
Your Lincoln model was designed with parts that all complement one another, allowing for a unique and sound safety system. So when you make repairs and replace parts it's crucial that you use original Lincoln Collision replacement parts.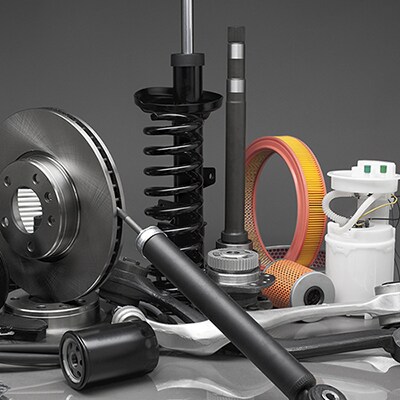 Find the Right Parts for Your Lincoln
Do your research when you're selecting your insurance company and policy. Just because it's the least expensive plan doesn't mean it's right for you and your Lincoln. You don't want your Lincoln to be outfitted with lower-quality and lower cost parts that could have possibly been reconditioned.After you're involved in an accident, make sure you take the proper steps to get your claim processed. Reiterate the importance of quality parts and your right to them. Your Lincoln deserves Lincoln Collision parts.
Select a reliable and reputable body-shop. A certified Lincoln dealership, like Bob Maxey Lincoln, can perform your repairs and part replacements with the right parts, ensuring for one-hundred percent customer satisfaction.Make sure you take the smarter route if and when your Lincoln is involved in an accident. Give our service center a call anytime you'd like. We guarantee to work our hardest to restore your Lincoln to tip-top shape.